How to Measure Your Bulldog for Correct Muzzle Size
To purchase the right muzzle for your English Bulldog you have to measure your dog's head and snout correctly. The measurements may seem a little bit difficult, but, please, spend few minutes of your time to measure Bully in a right way. Using this method of dog measuring you can keep calm, that an ordered dog muzzle will perfectly fit your English Bulldog, French Bulldog and American Bulldog and won't discomfort the dog.
Follow necessary sizing rules, given below:
1. Length - distance from the tip of the nose to the eye line (in inches).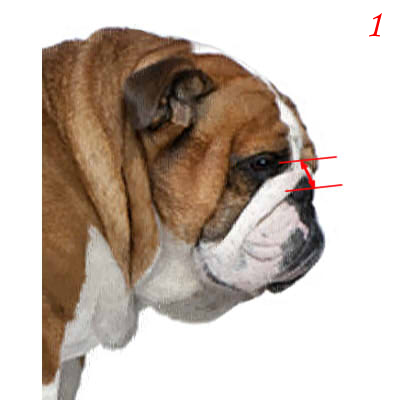 2. Circumference - circumference around the snout 1 inch below the eye line (in inches) Measured with closed mouth.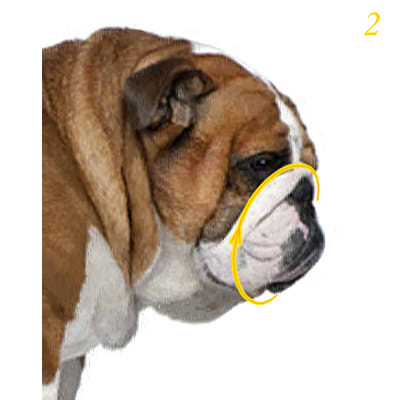 3. Eye Line - distance from the eye line to right behind the ears (in inches).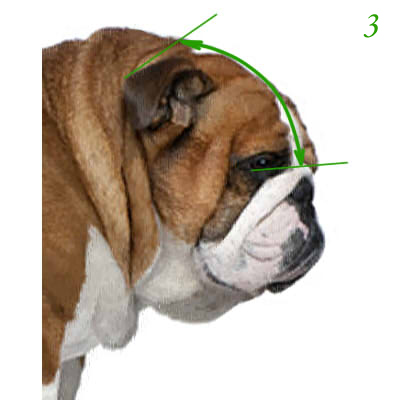 4. Neck Circumference - circumference around the neck right behind the ears and right behind the jaw (in inches).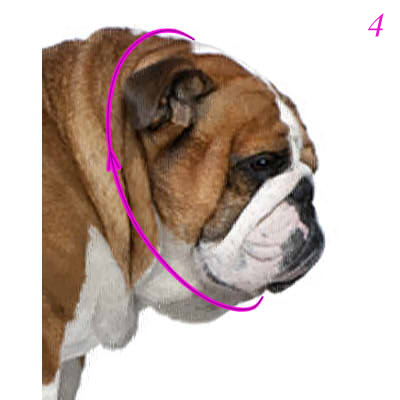 5. Width - snout width in the widest part (in inches).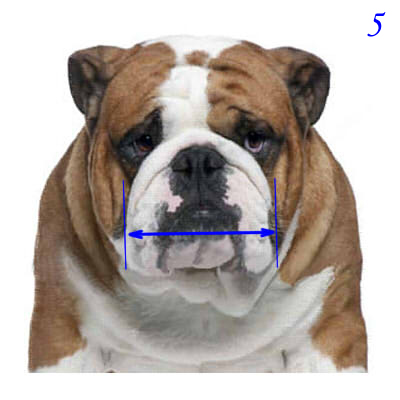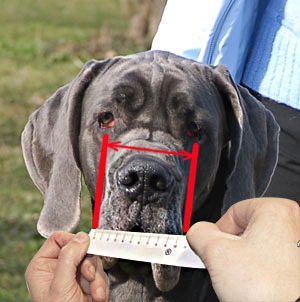 6. Height
- snout height should be measured with mouth a little open (in inches).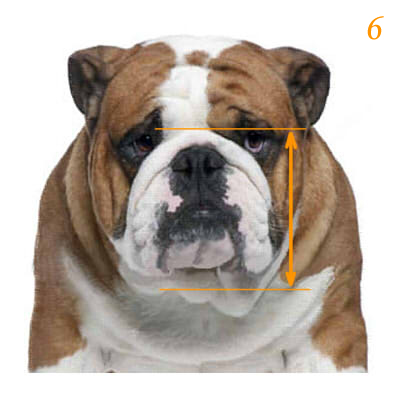 Please note: if you have Bulldog puppy or young dog, which is growing up, you should take into account that your pet will outgrow a dog muzzle with time and you need another one personalized dog muzzle.
Choose the best Bulldog muzzles in our online shop!
If you have some questions about choosing the right dog muzzle for your Bulldog, you can contact us and will answer all your questions.
Our article about
Bulldog muzzles
will help you to learn all the necessary information about different types of dog muzzles and their intent and also the ways successful muzzling of your Bulldog.
Watch the Video How to Size Dog for a Muzzle